Sailing Yacht Charter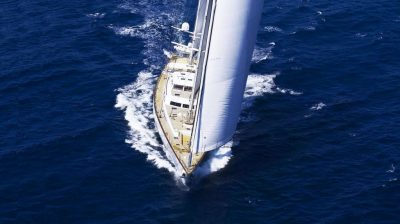 Sailing Yacht Charter
We organize crewed sailing yacht charters to serve you the best possible conditions to enjoy pristine clear, blue waters sailing yacht holidays in Turkey and neighboring Greek islands. we specialize in a crewed sailing yacht along beautiful Turkish riviera namely Gocek, Fethiye, Marmaris, Bodrum, and Antalya, and the best possible crewed sailing holiday experience is assured with us.
Either crewed sailing yacht, luxury gulet charter, or motoryacht charter in Turkey. We ensure that all your desires are accomplished and your expectations are met with a selection of luxury sailing yachts. Charter and crewed sailing charter with us and start-up cruising trip in Turkish riviera coastline and the greek islands and our job is to make sure you have a carefree and spotless sailing cruise on every step in planning and realizing the crewed sailing holidays you have been dreaming of.
We are one of the most prominent crewed sailing yacht charter companies based in Turkey and our focus and expertise in organizing crewed sailing holidays on the Turkish coastline and neighboring Greek Islands. Through our international brokerage network, you may reach all our sailing yacht rentals in Fethiye, Gocek, Marmaris, Bodrum, and the nearby Greek Islands where you can also find all kinds of sailing yacht charter activities.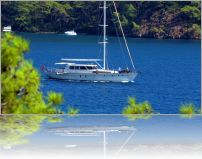 Sailing Yacht